Have you ever spent a day luxuriating
Between the bounds of pleasure and pain?
Have you ever been on a BDSM journey of self discovery that you'll never forget?
Mentally, or physically? Well my pet, that's every day, with the Dominatrix NYC aches for. My thirst for knowledge will take us to kinky, mind bending places far beyond the bedroom. You can discover a whole new world, only if you take the time to invest in yourself by investing in me. I have a voracious appetite, can your masochistic little mind fill it?
I'll meet you somewhere where you can feel safe at first, of course. Waiting for you at the bar, in a tightly wrapped silk dress, strappy heels dangling from my perfectly pedicured feet, letting you have a few more moments of wondering what exactly is going to happen to you before the terrifying realization sets in. Or maybe, we met even sooner. Did you see me slinking down to starbucks after a workout, with tight little tie dye yoga pants, and the most dangerously enigmatic aura? I don't try to scare people, I just enjoy it. Especially if you're shy. 
My early religious upbringing inspires my sadism and desire to be omnipresent in a subs' life but does not define it. I simply want to control you. And you'll feel it yourself, when every fiber of your being gives me its immediate and full attention. You'll know exactly when you're in the company of your Mistress Tomie.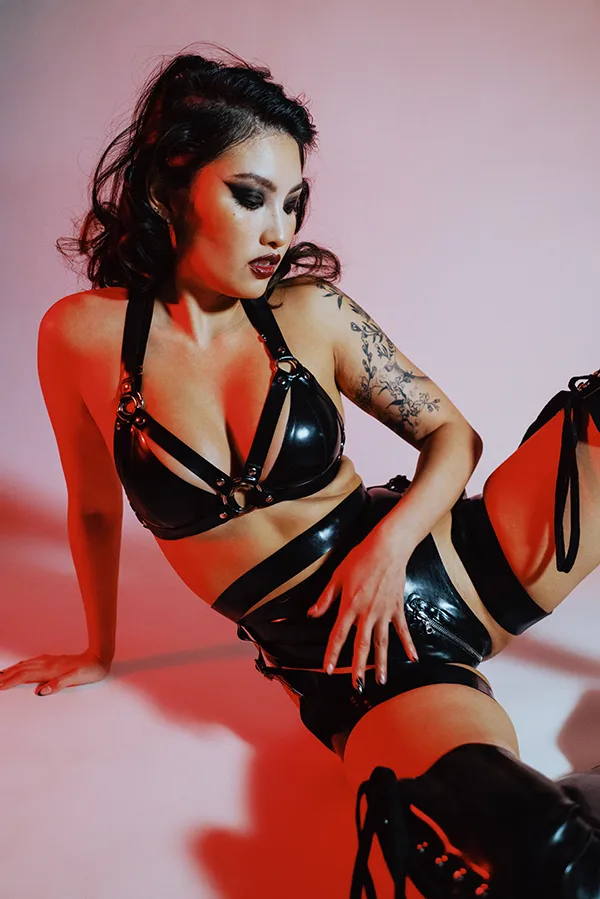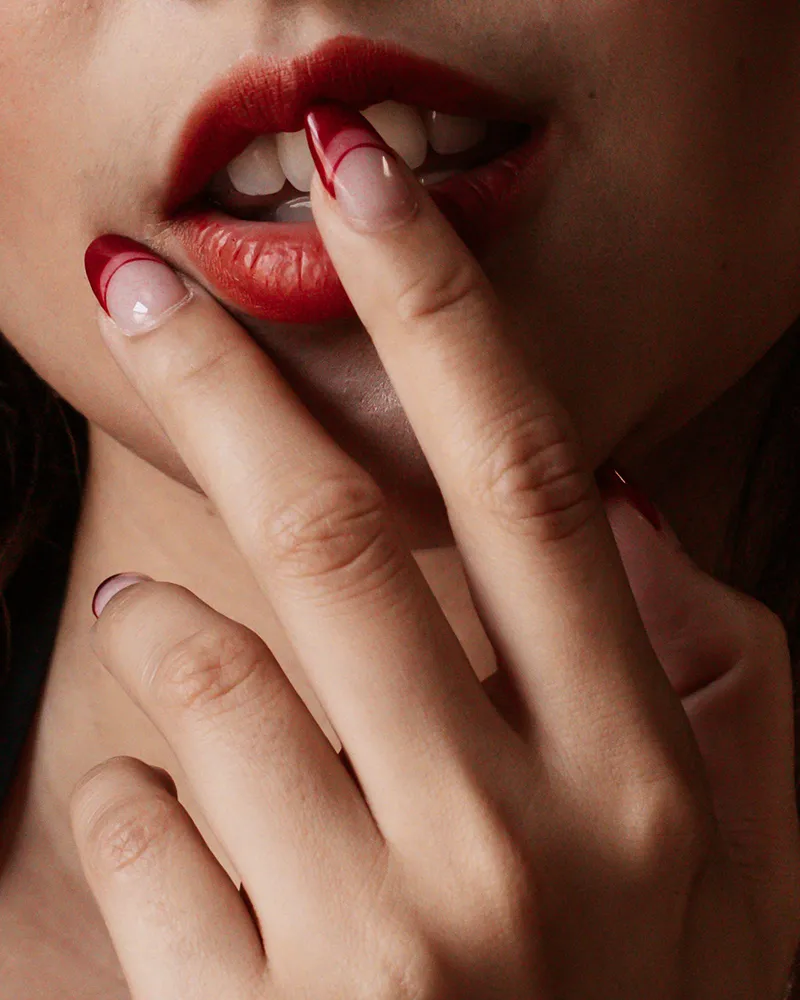 Which is why there is no place on earth safe from the fun you can have with me.
I always manage to make an experience feel deeper and more raw than it is. Getting off the plane for you, yet it feels like I'm picking you up. Walking hand in hand through the museum, but it feels like your most delicate nerve is what's safely on display. I love playing with the positives and negatives of your emotions, and then parading my control over you around NYC. No one will know that the reason your hand is trembling as you feed me a spoonful of caviar is because twenty minutes ago, I was carving my name into your chest so no one else could have you. With me, pain and pleasure blend together into an unforgettable singular experience. No matter where we are, no matter what we're doing. My greatest pleasure is your submission. And yours is my will.
And when you fully submit to me, when you become my personal plaything, there's nothing we can't do. I'll peg you in the morning, so your meetings won't seem so rough. Or tease you over the chastity belt I'm making you wear on our trip to the zoo. After all, what could be more hilarious than seeing at least one creature trapped in a cage like it deserves? All you have to worry about with this dominatrix, is giving in to my will and sacrificing to me your every desire. Fully servicing me, and releasing yourself into the ecstasy of being toyed with by the girlfriend of your dreams. It's nobody else's business if we both like when I cheat on you. For all they know, you really are buying all these hot little bikinis for my girls weekend. And I do really like spending time with you. 
Location makes no matter. In public, or where no one else can see what I do to you, you'll find a true mastermind.
My curiosities are constantly piqued, and I continuously find fresh inspiration for torturing you. Some unique, mind bogglingly way of bringing you to the brink of a breakdown, destroying your ego, and turning you into what is properly Mine.
And who will that new man be? You'll have to find out for yourself. Imagine what a BDSM weekend away with just us two could do. My undivided attention exclusively focused on our time together, your very being completely under my control, and an escape away from your chaotic life finally setting you free. Where we can both just enjoy our natural states, in a world built for me, and your only thought is how to make me happy… What is that? Come see. Online, or if you're lucky, in person.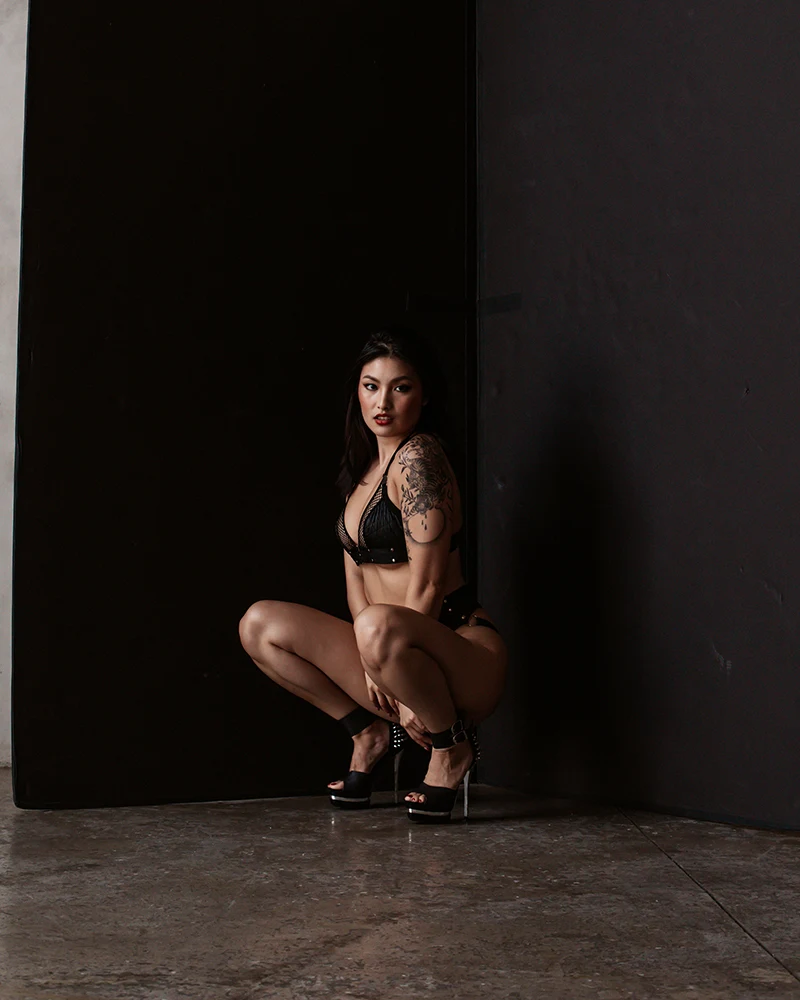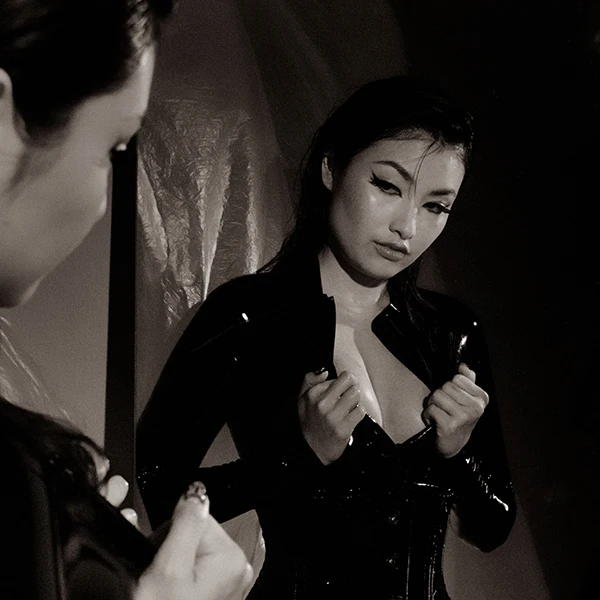 I am the Dominatrix NYC has always asked for.  am an Asian Mistress with over five years of experience in the kink scene and three years as a professional. 
My interest in domination began in early childhood being raised in a strict religious household that practiced physical discipline. While this background informs my sadism and desire to be omnipresent, omniscient, and omnipotent in a sub's life, it does not define it.
As a BDSM practitioner, I highly value skills-building and education in an industry that is largely self-regulated. I trained at the Taillor Group in 2019 and 2020 before going independent. I am a member of Princess Kali's Red Key Club, took classes with long-time industry professionals Mz. Kim, Goddess Alexandra Snow, and Simone Justice; and a regular at various skill sharing events both online and in-person. 
Outside of attending BDSM and kink events and classes, I also am an avid reader. After 2020, I expanded my domination into the digital world partly as a response to COVID-19, but mainly out of a deeper desire to express and extend my influence.
While each of my subs bring out a different facet of my personality, the majority of them describe me as quietly intense, genuine, voracious, and intelligent. I do not speak loudly and do not scream or yell for obedience – I expect attentiveness and the best out of you the moment you approach. My personality oscillates between the spectrums. If you're expecting a domme with a one-dimensional personality, I suggest you simply stick to my digital content.